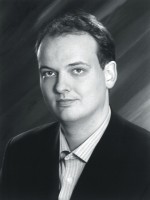 About me...
A portrait in written words
Skip to Curriculum Vitae
Skip to Knowledge
Skip to Private life
The company and the man behind it: A self portrait...
In early 2010, a friend and competitor asked me, whether he could outsource some of his works to me. The idea for a small business in the media business was born. So I had my first customer, but no business yet. The idea was developed to a business plan, and finally my boss at the company, I normally work at, had to agree. In April 2010, it was done: The concept was there, the papers were filled out and my boss liked the idea and so I founded my own small business.
Volker Schauff, founder, owner and the man behind the technical stuff, that is me.
Born in 1979, I was keen in anything which had to do with technology already as a young child. As a three-year old child, I announced "When I'm grown up, I will be Dr. Snuggles", inspired by the famous kids series. So far, I'm no Doctor and also did not do as much inventions as the likeable cartoon hero, but at last, I have my University Diploma in Information Engineering. But more regarding this later on.
Days ago, when I was a child, I rebuilt anything with the popular electronic experimentation sets from Kosmos that has been presented in the manual and also created my own circuits. Many of my "inventions" worked, with others, I managed to let a transistor grow a little horn or to blow off the diffusor cap from an LED. The entertainment electronics in our household also was not safe from me. Small defects in our VCR have been repaired by myself. Learning by Doing in the mechanical and electrical field was a matter already in my early youth. From the 9th grade of the secondary school, I attended an "information technology with electronics" course which was one of some courses we had to chose from.
During the last three years of secondary school, I attended information technology as an intensive course. Electronics was an optional course I also attended. My intention was to start to study information technology after school. Luckily, the German Army waived their right to let me work for them, so I could start studying one year earlier already. After two years on the RWTH Aachen, the disappointment was great. Not only that I recognized that the difference between information technology and mathematics students is that the math students intended to study maths, it was also a very strange feeling to learn programming languages like Modula-3. So I went to the University Of Applied Sciences Cologne and started with Information Engineering. Programming in C and Java, ASIC-Design in VHDL, media technology, electronics, physics and math you can use - This was my definition of information technology. And suddenly, even the most boring Fourier transformation becomes interesting, if you only use it as an engineer - no matter if in university or in my hobby video-editing.
Although my diploma theses was focussed on VHDL and Embedded Systems, I did not go chose a job in the automotive industry. Again, media industry was my choice. Shortly after finishing on university, I found my first job in a big privately owned satellite teleport near cologne. Still, I'm there, but this small business is intended to grow as a robust second income.
Moving pictures and anything which is used to store and edit them, was always fascinating for me. Already in my youth, I shot holiday videos with a VHS-C camcorder and edited and dubbed them by copying them between the camcorder, a VHS recorder and an S-VHS recorder with a video mixer by Vivanco in between. The day, a local computer dealer presented one of the first Video Machine editing facilities to the public, I was keen in anything which had to do with video on PC. Shortly afterwards, in the mid 1990s, I started my first steps with a Happauge Video Wizard, an ISA card with Zoran Motion-JPEG hardware codec and Ulead Media Studio Pro SE 2.5.
This was not the end. Many upgrades followed, and I always chose high-end solutions. The Hauppauge card was replaced by a Fast AV-Master, the AV-Master was replaced by a Pinnacle DC50 and after this card was no longer usable because of the cancelled driver support, I changed over to DV. It did not take too long for me to recognize that DV is not a format which could satisfy my expectation of quality. The way, DV implements the 4:2:0 colour sampling and the resulting stairsteps in diagonal edges with certain colours looked quite ugly to me. And so, the next step was a complete SDI infrastructure with sophisticated composite decoders from Snell&Wilcox as a bridge from the analogue to the digital world. Also a studio video monitor with SDI interface with reliable calibrated colours which are checked with Blue Only test pictures, is available. And as you can't improve when you stand still, I always try to stay in movement. But this is getting harder and harder the better my equipment gets.
I never suffered a lack of creativity, also beyond holiday videos. Some, day, I discovered so-called "AMVs", Anime Music Videos, and I liked that idea so much that I immediately started to try it on my own. AMVs are music clips where more or less known songs get a new music video, edited together by scenes from an Anime, a Japanese cartoon. The important things are to make the scenes fit to the atmosphere in the songs, from mystical over sad up to funny or action-loaded. Also sometimes one of the Anime characters can "sing" along a bit, which means that scenes are edited lip-synchronous to the music. With some of my videos, I entered contests on Anime conventions and always finished Top-5 or even Top-3 amongs 50 or more competitors. As I respect copyright, I disagreed on that the video is published after the contest, so none of my masterpieces can be found in the web. But I think these videos are good examples, why I am also a good cutter for real music videos.
The best equipment is useless if you don't have the know-how to use it. Real know-how cannot be acquired from some computer magazines which can be bought in any small shop in a train station. Amongst many years of experience from my hobby, I also have knowledge in the field of signal theory and media technology from University and some good books I read besides. Such books as the ones from Johannes Webers whose knowledge is also very valuable for professionals and whose style of writing is understandable for nearly anyone who has technical knowledge. So you can rest assured that I don't just do my theory things or have learned my business only learning by doing in a hobby, which always bears the danger to do something which you learned wrong because nobody with theoretical knowledge corrected you. I can combine the best from both worlds, theory and the learning-by-doing hobbyist.
Short Curriculum Vitae:
1979: When it all started
1998: General qualification for university entrance at Gymnasium der Stadt Kerpen, intensive courses English and Information Technology, accompanying course for commercial correspondence English
1998: Foreign language correspondence clerk English (IHK) at IHK Köln
1998-2000: Academic studies Information Technology at RWTH Aachen, cancelled after 2 years
2000-2007: Academc studies Information Engineering at University Of Applied Sciences Cologne
11/2007: Finished academic studies with German University Diploma
02/2008: Stellar DBS Teleport, first job in the field of IT, IP-networking and TV-Playout
04/2010: Founding VS Media Services as a small business with second income
Languages:

Ich spreche deutsch - German is my mothers language
I speak English - Foreign language correspondence clerk English
Latinum dico - Qualification in Latin (but the most details of this language are already forgotten)
Nihon-go wa sukoshi hanashimasu. Kanji ga dekimasen - Japanese (Beginner, can't read Kanji yet)

Video Editing:

Sony Vegas Pro
Ulead Media Studio Pro
Fast VM-Studio

Audio Editing:

Digidesign Pro Tools
Sony Sound Forge

Video technology:

Analogue signal chains
Restoration and filtering
Encoding
Familiar with wide range of Adtec, Blackmagic Design, Crystal Vision, Darim, Dicas, Digital Rapids, Digidesign, Ericsson/Tandberg, Fast Multimedia, Grass Valley, Harmonic, Miranda, Nevion, Snell Group (ProBel / Snell&Wilcox) and Sony Hard- and Software

DVD- and BluRay-Authoring:

Sonic DVDit Pro HD (DVD/BluRay)
Sony DVD-Architect Pro (DVD/BluRay)

Playout Automation Systems:

OASYS (On Air Systems)
Playbox

Webdesign:

HTML
Rudimentary PHP knowledge

Programmiersprachen:

C/Embedded-C
Java/Netbeans
Borland Pascal
Basic knowledge in Perl, Basic, Modula-3, Turbo Prolog, Assembler, AWK and DOS- and Unix-Shells

ASIC-Design:

VHDL in using the tools Altera Max+Plus-II and Altera Quartus II, including design and programming of a NIOS-II Softcore-CPU SoPC
Hobbies: Video editing and restauration, maintenance and repairing of entertainment electronics, programming, photography, languages (Japanese)
Active sports: Biking, Ninjutsu (Bujinkan Budo Taijutsu), Climbing (Indoor - Toprope)
Passively watched sports: Formula 1
Music taste: Quite flexible - Pop/Rock (Coldplay, Fury in the Slaughterhouse, R.E.M.), Hard Rock (Gotthard, Guns'n'Roses, Whitesnake), Heavy Metal (Axel Rudi Pell, Finntroll, Yngwie Malmsteen), Jazz (Standards and Impro), Electropop (Depeche Mode, New Order), Classical music (no favorite composers, but a huge fan of the BBC Last Night of the Proms), Irish/Scottish Folk-Rock (The Corrs, Fiddlers Green, Runrig), Irish/Scottish Traditionals, Medieval (Blackmore's Night) and when remembering the days of my youth also Eurodance (2 Unlimited from the past or David Guetta from today)
Favourite movies and series: 80s action series (A-Team, Airwolf, Knight Rider, MacGyver), Anime and cartoons (Bubblegum Crisis, Galaxy Rangers, Queen Millennia, Saber Rider and the Star Sheriffs), Comedy (anything by Loriot or Monty Python, Fawlty Towers, Blues Brothers, Ghostbusters, parodies like e.g. Spaceballs), fantasy and SciFi (Lord of the Rings, Ladyhawke, Indiana Jones, Star Wars), history movies (The Name of the Rose)
---
Volker Schauff Media Services - VS-Mediendienste - Small business according to German law §19 (1) UStG - The
Imprint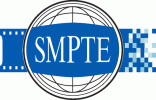 SMPTE - Society of Motion Picture and Television Engineers - Associate Member
FKTG - Fernseh- und Kinotechnische Gesellschaft e.V. - Individual Member