Imprint
This site is run by:
Volker Schauff Media Services - VS-Mediendienste.de
Owner/CEO:
Dipl.-Ing. (FH) Volker Schauff
Address:
Beethovenstraße 14
D-50374 Erftstadt
Germany
Contact:
Phone: +49 (0) 2235 929 11 58
Fax: +49 (0) 2235 929 11 59
Email: volker@vs-mediendienste.de
Web: http://www.vs-mediendienste.de
Small business according to German law §19 (1) UStG.
VAT/Turnover tax is not calculated on quotations and invoices according to the above-named paragraph.
Kindly note that I run this business as a second income. You can reach me by phone at best during the evening hours.
All texts and photos are copyrighted. Any other usage is strictly prohibited.
Volker Schauff Media Services - VS-Mediendienste - Small business according to German law §19 (1) UStG - The
Imprint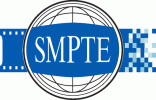 SMPTE - Society of Motion Picture and Television Engineers - Associate Member
FKTG - Fernseh- und Kinotechnische Gesellschaft e.V. - Individual Member