Video editing, Postproduction
A picture says more than thousand words, moving pictures can even say more.
Modern post production technology is used for editing in SD, HD and even 3D, audio can be mixed in anything from monoaural over stereo up to 5.1 surround.
Present your company in moving pictures and gat your own presentation movie.
Only few minutes to present the content of a new film or series? With a good trailer, this is no problem.
A music video, from quiet to action-loaded, from sad to funny - The success of a song highly depends on the music video.
Your video is the raw diamond - I will polish it for you.
Special effects as far as you can look, or maybe less is even more? I'll be quite careful with the dose of effects and place them only there where needed. The product has to be in focus, not it's presentation.
Results can be output in any format you request. This specially affects 3D video which can be exported in anything beginning from professional dual file mode over Side-By-Side (picture besides picture, picture below picture) up to anaglyphic mode for red-cyan-glasses. For audio, you can chose from 6 descrete files over 6-channel PCM WAV up to Dolby Digital.
Get your individual quotation and discuss all possibilities you have for design with me.
Volker Schauff Media Services - VS-Mediendienste - Small business according to German law §19 (1) UStG - The
Imprint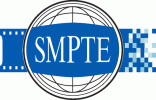 SMPTE - Society of Motion Picture and Television Engineers - Associate Member
FKTG - Fernseh- und Kinotechnische Gesellschaft e.V. - Individual Member