Others
Although my main field of knowledge is video, I also can offer you many other services in the wide range of media.
You intend to present your company in the internet? I can build you a small, individual web page. With a good presentation, you will reach new customers.
You need a small software solution tailored to your needs? Maybe I can help you.
You have data on old media, but don't have a drive or computer which can read it? Old media are a mountian to climb, but no mountain to high for me.
Your challenge is such unusual that anybody who simply thinks "according to the book" can't solve your problems?
Contact me also for extraordinary challenges. If I can help you, you will receive a quotation shortly.
Volker Schauff Media Services - VS-Mediendienste - Small business according to German law §19 (1) UStG - The
Imprint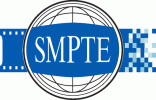 SMPTE - Society of Motion Picture and Television Engineers - Associate Member
FKTG - Fernseh- und Kinotechnische Gesellschaft e.V. - Individual Member